HUMVEE Driver's Camaro
This is my model of one of the soldier's cars from my Mad Max story Soldier. In the story, one of the Soldiers, a young man named Billy, drives a fast, powerful, heavily armored black Camaro. Although, I confess I don't know if Camaros were ever made in Australia. Can anybody help with that?

Billy's black Camaro

Base kit: A 1980 (I think) Camaro.

Other kits: none

Extra parts: Sheet Styrene plastic, small metal pipes, four large headlights, round fuel tank from a semi truck

Modifications: I didn't have to do very many modifications to this kit. I made it as it came out of the box, except I left the hood and front nose off. I also removed the rear bumper and added two small metal tubes; which isn't included in the pictures. I added on the custom armor plates and made the front armor. I put on some large racing tires and roughed up the side armor to look used. Of course I changed the kit to left hand sided driving.

Paint: The car is black, obviously. The steel plates are steel colored with rust detail. I also tried out some weathering techniques on this car; dry brushing brown paint on the sides. Its not great, but not too bad either.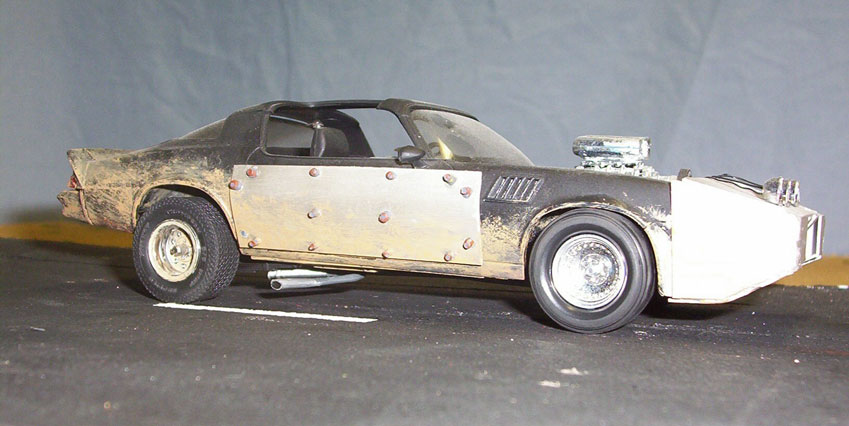 Right side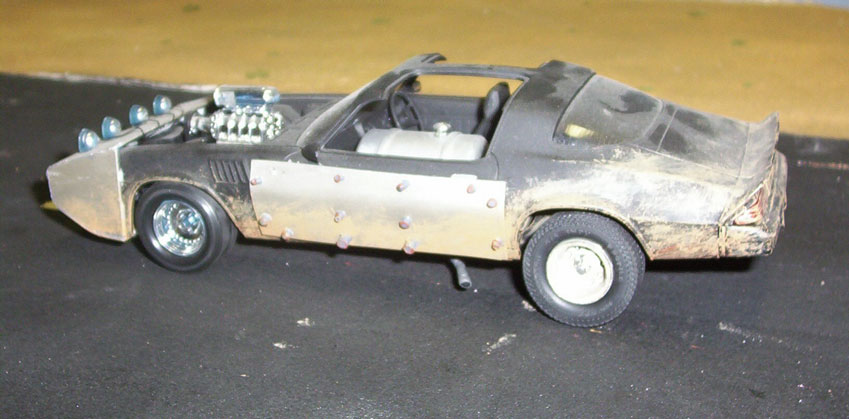 Left side




Front




Top