HUMVEE Driver's Firebird
This is my model of a marauder car from my Mad Max story The Guardian. In the opening of the story, this car gets its radiator smashed by a tow truck, then falls victim to a shotgun blast by Max, ending up upside down in a ditch. Although, I confess I don't know if there were ever any Firebirds in Australia. Can anybody help with that?

Red Firebird

Base kit: A 1978 Firebird 3'n 1 by Revell

Other kits: None

Extra parts: none

Modifications: Not too many modifications here. I roughed up the entire car to make it look battered and smashed, specifically the left front. There I added a large dent and cut away the smashed 'fiberglass' part. Of course, I also changed the car to left hand sided driving.

Paint: Just gloss red spray paint.



Right front




Left rear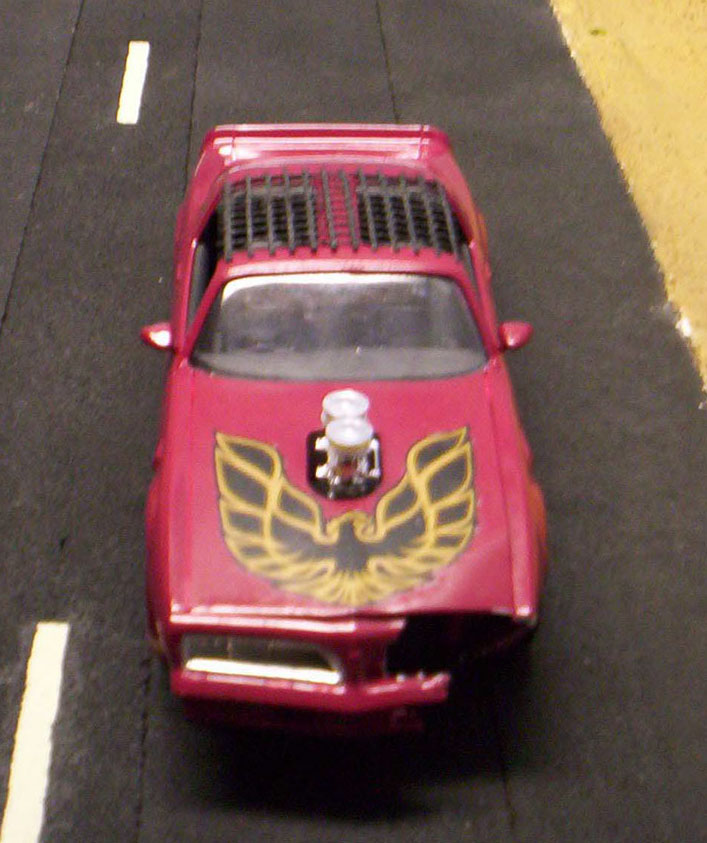 Top




Right rear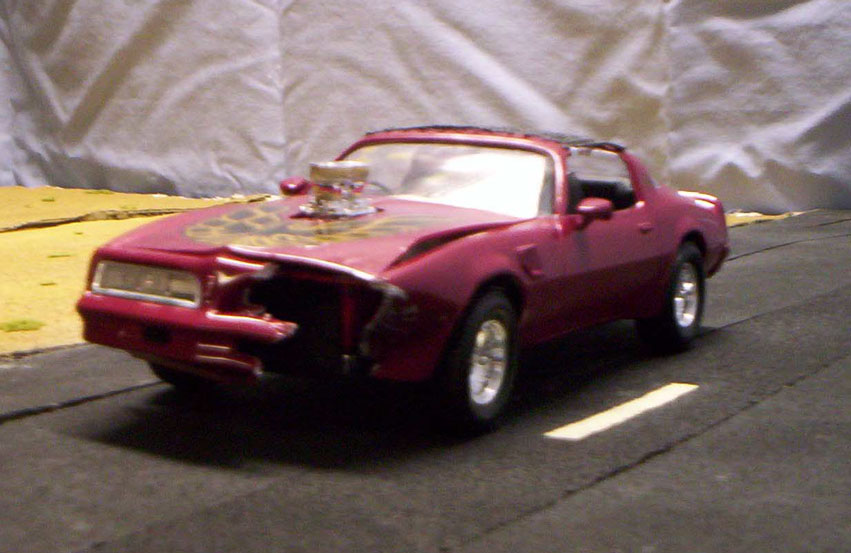 Left front