HUMVEE Driver's Bikers
Before you begin, PRINT OFF AS MANY PICTURES AS YOU CAN of the motorcycles from websites, watch the movie, and make sketches. I also recommend getting a Dremel Tool; mine is indispensable.

Bikers

Base kit: 1/25th scale motorcycle toys

Other kits: none

Extra parts: an assortment of round headlights, many 1/25th scale riders, such as from the M.A.S.K. toy line

Modifications: The bikes are quite easy to make, just add on some headlights to the bikes and paint them. There is one bike that has a sidecar; but that too is easily made. Some of the riders wear black cricket helmets with red face guards. Shape some plastic for the helmet and use thin copper wires for the face guards. The biker's shoulder pads and weapons can also be made in a similar way. For the riders themselves, you may have to cut off and reposition thier limbs to make them fit on the bikes.

Paint: Most of the bikes are black with chrome in the usual places.



From the front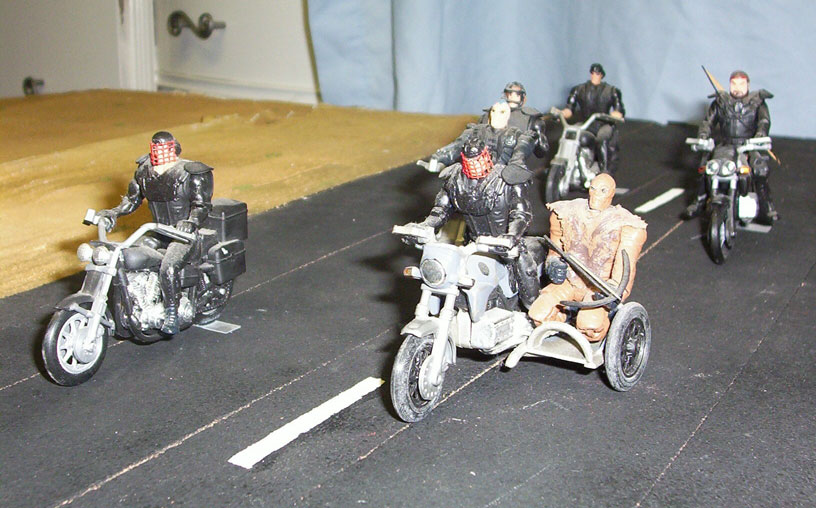 Front again




Right side