bad cop's Mad Max Matchbox and Hot Wheels vehicles
For his Interceptor bad cop used a Hot Wheels Nova with a piece of plastic for the spoiler. The gas tanks are from a tow truck, and the blower is from another vehicle.




For his Landau bad cop used a Hot Wheels Nova. The dual rear tires are from a HO scale semi tractor. The side pipes are from a Johnny Lightning T-Bucket




For his Red XA bad cop used a Hot Wheels 1970 Chevy SS. The spoiler and extra tires are from other Hot Wheels cars. The bat has been hand painted.




For his Black F100 bad cop used a Johnny Lightning Dodge pickup. The cow catcher is from a toy tow truck and the winch is from a Tonka diecast truck.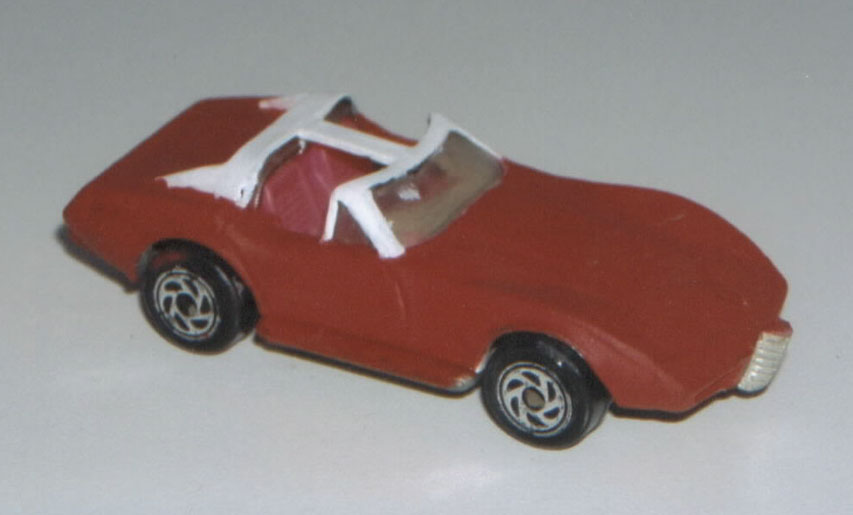 For his Red Holden Monaro bad cop used a Matchbox Corvette because it already had t-tops. The grill is from a Chevy pickup.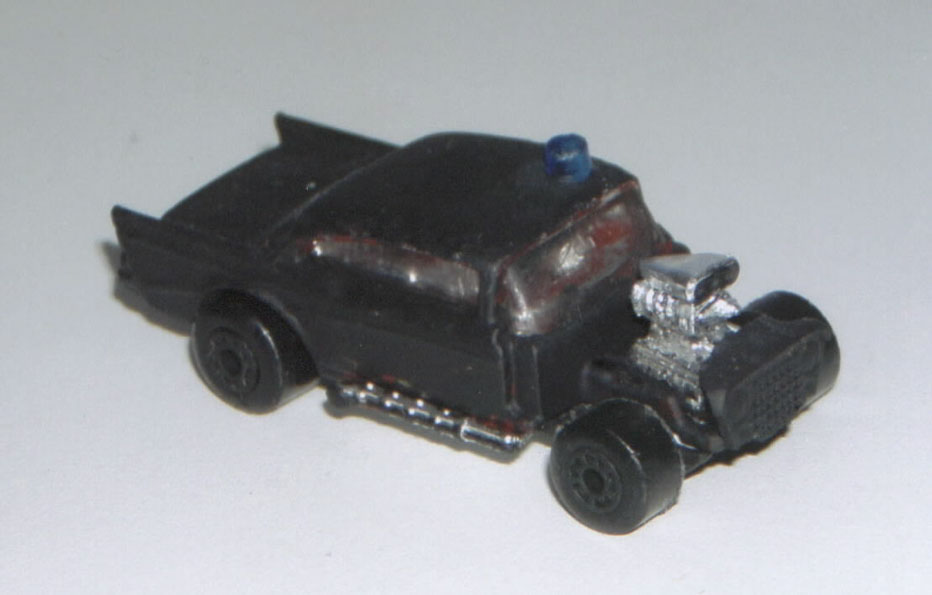 For his Black Holden bad cop used a Matchbox '57 Chevy. He used it because the front panels had broken off years ago. The police light is from a Matchbox Ambulance. The blower is from another car and the jeep grill is from a Dairy Queen toy.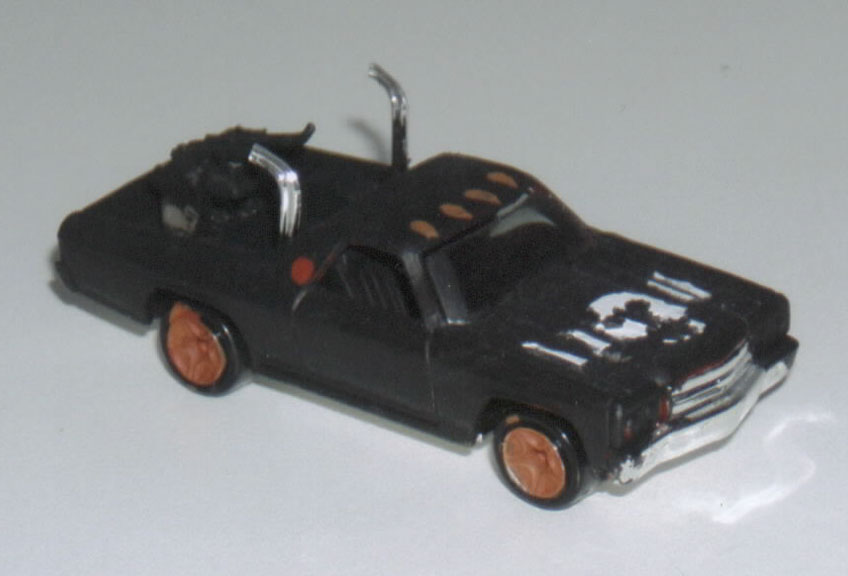 For his Valiant bad cop used a Matchox El Camino. He used engine and exhaust parts for the dart guns and the exhaust stacks. He hand painted the wings on the hood.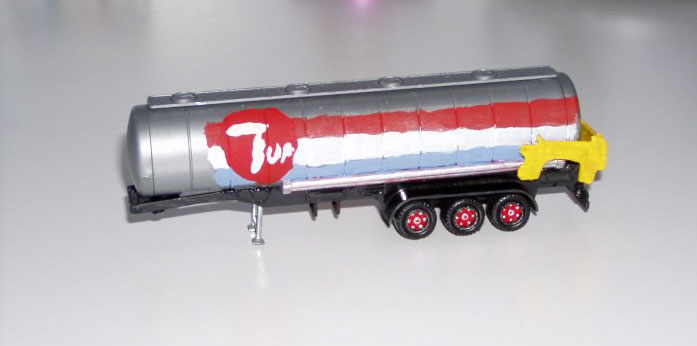 For his tanker bad cop used a diecast tanker trailer made by a French toy company called Mojorette. Extra parts include the back of another toy car by the same company. The trailer is also hand painted.